About the Book
Book: The Freedom Challenge
Author: Dawn Scott Damon
Genre:  Christian Living, Women's Interest, Personal Growth, Devtional
Release Date: March 22, 2019
Be free from toxic mindsets, destructive patterns of behavior, and lies that keep you bound.  
The truth behind seven little words changed Dawn Scott Damon's life when she heard a man from a small country church sing "I am who He says I am!" Her life was transformed as she began to believe what God's Word says about who she is in Christ, and she started her journey out of betrayal, abandonment, and deception. 
She shares compelling truths in a sixty-day interactive Bible study that identifies and confronts eight cords that keep many believers bound. These practical and powerful biblical tools are designed to give you a new mindset, a fresh beginning, and a clear direction for a positive future. 
Take the Freedom Challenge and become an active participant in your own emotional and spiritual transformation. Through a guided, intentional, and interactive daily process of putting God's Word into practice, the strongholds of destructive and bondage-making behavior in your life can be broken. Choose to take that first step to live free from deceptive self-talk, fear, depression, toxic mindsets, and debilitating lies, among others. 
Thought-provoking questions, journaling space, confessions, and affirmations are included to help guide you toward freedom. 
Click here to get your copy!
Who wants to be caught in chains of bondage or be captive to the belief we are unworthy of God's love?  Yet, it is easy to get caught up in the lies and believe we are not enough.  The Freedom Challenge examines those ideas and more.  Examing seven cords that can bind us into sadness, despair, and more.  From chains of control, fear, unforgiveness, negative emotions, and more prevent us from being who God created us to be.
Reading in the first pages of the book about Dawn Scott Damon's encounter with a man she refers to as "Paul" at a country church, touched my soul and spirit.  It is so easy to get caught up in the lies about who we are.  Everyone at some time gets caught up in chains that prevent us from believing God's truth about who we are and what he thinks of us.  This book offers something every Christian could benefit from reading.  So check it out for yourself and explore this sixty-day journey.
I received a copy of this book for my fair and honest review.
About the Author
Dawn Scott Damon is an award-winning author, speaker, singer/songwriter, and "freedom coach." An ordained minister with the Wesleyan Church, Dawn is the lead pastor of Tribes, a multicultural church in Rockford, MI, ministering to every generation. The founder of FreedomGirl Sisterhood conference and radio broadcast, she blogs at freedomgirlsisterhood.com. Dawn and her husband, Paul, have five children between them and eleven grandchildren. They live in the Rockford area. 
More from Dawn
As a little girl, I can remember singing in church with all my heart "Blessed Be the Ties That Bind." Those ties that bind our hearts to one-another in love and to Jesus himself, are indeed blessed. But what about ties that aren't blessed?
Hi I'm Dawn and I'm super glad you stopped by today!
I'm a survivor of childhood sexual abuse. At 19 years old, I became a wife and very soon after, a mother. After years of abuse, I was also a victim of rage and bitterness. The childhood sexual trauma was over, but the abuse aftermath—anger, pain, and depression—continued to destroy me. The cords of unwanted bondage choked joy and life out of me. 
Today, I live fierce and free and serve as a freedom-coach to help others do the same. I've been on a journey for over 25 years, seeking God's freedom through his truth and learning how to empower others to do the same. The Freedom Challenge: 60-Days to Untie the Cords that Bind You, is the map God gave me to find my way out of bondage, and now I'm sharing it with you! I pray you will also experience God's glorious deliverance.
And now some fun facts about me:
I have a wonderful husband named Paul. Together we pastor a church called Tribes—but here's the deal, he's the "Pastor's Spouse," not me.
I am a grandma of 11! It's the awesomest—a word I use to describe it! I especially like what my grandson Colton calls me…Jam'ma.
I love animals—all kinds—and I've determined there are absolutely no germs in dog kisses.
I also have to admit, I adore anything that glitters or sparkles and someday hope to have a bling store.
Lastly, I love Jesus and I still sing my heart out in church!
Blog Stops
Book Reviews From an Avid Reader, November 4
Spoken from the Heart, November 5
Genesis 5020, November 6
Truth and Grace Homeschool Academy, November 7
Godly Book Reviews, November 7
CarpeDiem, November 8
Moments, November 9
Library Lady's Kid Lit, November 10
For Him and My Family, November 10
Older & Smarter?, November 11
Empowermoms, November 12
Debbie's Dusty Deliberations,  November 13
Texas Book-aholic,  November 14
Mary Hake,  November 14
janicesbookreviews, November 15
A Reader's Brain, November 16
Inklings and notions, November 17
Chas Ray's Book Nerd Corner, November 17
Giveaway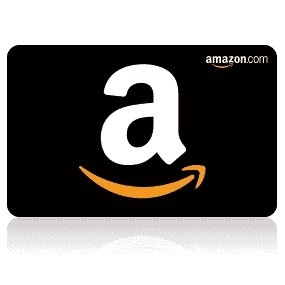 To celebrate her tour, Dawn is giving away the grand prize of a $50 Amazon gift card!!
Be sure to comment on the blog stops for nine extra entries into the giveaway! Click the link below to enter.
https://promosimple.com/ps/edeb/the-freedom-challenge-celebration-tour-giveaway