About the Book
Book:  The Merchant's Yield
Author: Lorri Dudley
Genre:  Christian Historical Romance
Release Date: March 31, 2020
It was a marriage of inconvenience, but life has a wicked sense of humor.
Charlotte Amelia Etheridge has cowered to her mother's sharp tongue and endless demands for the last time. In a fleeting moment of rebellion, she recklessly asks a foreigner from the Leeward Islands for a dance. But her one courageous act lands her in a compromising position. Forced to wed a stranger, Lottie leaves the only home she's ever known to reside on the isle of St. Kitts.
Nathaniel Winthrop's troubles are mounting, and the rumors of him being cursed are spreading. Due to the dwindling sugar crop, he risks everything to start his own shipping company. The last thing he needs is a wife, especially one with a weak constitution. Yellow fever has already claimed the lives of his mother and siblings. He must guard his heart against falling in love with this gentle beauty, knowing island life will be a death sentence.
No longer under her mother's scrutiny, the newfound freedom of the island rejuvenates Lottie's spirit. If her days on this earth are limited, then it's time she lives life to the full. Now it's up to her to prove that even though Nathan was coerced into marrying her, she's the one he can't live without.
Click here for your copy!
As I began reading this book, my heart broke for Lottie because of the cruelty of her mother.  Verbal abuse can be extremely damaging, and heaping it on top of a childhood spent in illness adds to Lottie's predicament.
At first, I did not know what to think of Nathan.  He came across as harsh and unyielding.  Being forced into a marriage to Lottie after doing nothing wrong himself, Nathan does not come across as loving.
The journey to the island on the ship leaves little sympathy for Nathan, while making me feel sorry for Lottie.  I wanted Lottie to find the freedom and love witheld from her by her mother.
On the island, Lottie seemed to find herself.  So check out this book for yourself to find out the story ends for Lottie and Nathan.
I received a copy of this book for my fair and honest review.
About the Author
Lorri Dudley has been a finalist in numerous writing contests and has a master's degree in Psychology. She lives in Ashland, Massachusetts with her husband and three teenage sons, where writing romance allows her an escape from her testosterone filled household. Find her online at www.lorridudley.com.
More from Lorri
The Merchant's Yield is the second book in the Leeward Island series. The idea for my heroine, Lottie Etheridge, stemmed from a writing prompt—Pretend you are a relative from your past. My family has often speculated where the bright red hair that pops up every other generation (my dad, my cousin, and my niece) originated, since my grandfather was adopted. My opening hook at one time was Lottie's mother stating, "Red hair is for opera singers and ballet dancers. You should have powdered your hair."
In my research about the island of St. Kitts, I came across a French-American pirate named Jean Lafitte, educated at the military academy on St. Kitts. The concept of my hero, Nathaniel Winthrop, a merchant who could have schooled with a pirate, set my creative juices flowing, especially after reading about Lafitte's outlandish and quirky behavior. I couldn't resist interlacing the lives of my main characters with the daring pirate.
I enjoyed writing Lottie's struggle between pacifying others, yet trying to stay true to how God made her. Also, I can relate to her attempts at rebellion backfiring, for I too could never get away with anything. Lottie's soft heart contrasts nicely with the guarded hero, Nathan, as she peels back each painful layer of his thick façade to reveal the devoted and ardent love he holds beneath.
To learn more, check out my website at lorridudley.com or watch The Merchant's Yield's book trailer: https://www.youtube.com/watch?v=lQLKqJfMf0o&feature=youtu.be
Blog Stops
Adventures of a Travelers Wife, April 1
Life of Literature, April 1
Inklings and notions, April 2
Read Review Rejoice, April 2
For Him and My Family, April 3
Books, Life, and Christ, April 3
The Christian Fiction Girl, April 4
Older & Smarter?, April 4
Texas Book-aholic, April 5
deb's Book Review, April 5
Betti Mace, April 6
Spoken from the Heart, April 6
Batya's Bits, April 6
Reflections From My Bookshelves, April 7
D'S QUILTS & BOOKS, April 7
For the Love of Literature, April 8
Britt Reads Fiction, April 8
Remembrancy, April 9
Maureen's Musings, April 9
Through the Fire Blogs, April 9
Reading Is My SuperPower, April 10
Debbie's Dusty Deliberations, April 10
Truth and Grace Homeschool Academy, April 11
Emily Yager, April 11
Blossoms and Blessings, April 12
janicesbookreviews, April 12
Blessed & Bookish, April 13
Locks, Hooks and Books, April 13
Hallie Reads, April 13
Pause for Tales, April 14
Vicky Sluiter, April 14
Giveaway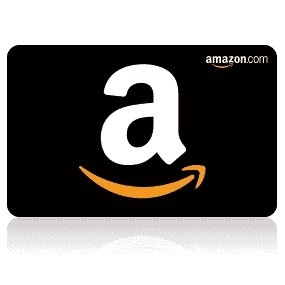 To celebrate her tour, Lorri is giving away the grand prize of a $50 Amazon Gift Card!!
Be sure to comment on the blog stops for nine extra entries into the giveaway! Click the link below to enter.
https://promosimple.com/ps/f8a8/the-merchant-s-yield-celebration-tour-giveaway