About the Book
Book: Starla's Christmas Conundrum

Author: Carol E. Keen

Genre: Holiday Romance
Release date: July 5, 2018
In the greatest conflict of her life, can she figure out who to trust?
Starla Devaroux is at the peak of her music career. Life as a popular Christian music artist is good. This Christmas she finds herself at the crossroads of several life-altering choices. It's quite a conundrum; the path she takes this time will not only define her future but alter the lives of others as well.
Click here to purchase your copy.
Living in Texas during the summer means dealing with hot weather!  So reading a Christmas book that includes mentions of snow and Gatlinburg, Tennessee provides the perfect escape.  For two years, I attended college at the University of North Carolina at Asheville.  One of our favorite day trips was to Gatlinburg.  So I loved the primary setting of this story.
Starla, a Christian singer superstar, feels the need to escape from the stress of performing and more.  However, her manager (caring on the surface) wants Starla to keep performing and more.  From the beginning, I knew I did not like the manager.
However, when Starla meets the star of a Christian Rock Band, the two instantly connect.  The scenery in the story is described in breathtaking detail.  Having been to Gatlinburg myself, I felt like I was back there through the pages of this book.
The characters are well-developed as is the storyline.  This book is the perfect summertime read to escape the heat or the perfect book to read during the Christmas holiday season.  So check it out for yourself.
I received a copy of this book for my fair and honest review.
About the Author
She is the author of The Beauty Series and The Corandira Station, to name a few of her works. She currently resides in the South with her husband and family and spends her time writing, reading, working in photography, and being with her much loved critters.
More from Carol
This book started off in an anthology and now is its own ebook. Christmas and romance go well together, and so I set forth to create a book that could meet that challenge. When I started thinking about writing this, it made me want to use one of my favorite locations as the main setting for this book. When you read it, I hope you will feel like you had a mini-trip to that area. (It's beautiful there!) I also wanted to include writing about things that I'm very involved in or know a great deal about. Music is one of those things. I hope you enjoy Starla and Mason's story and the things that God brought about in their lives in this book.
Blog Stops
My Devotional Thoughts, July 6
Artistic Nobody, July 6 (spotlight)
Truth and Grace Homeschool Academy, July 7
Godly Book Reviews, July 8
Retrospective Spines, July 9
Splashes of Joy , July 10
Simple Harvest Reads, July 10 (spotlight)
Debbie's Dusty Deliberations, July 11
Happily Managing a Household of Boys, July 12
Texas Book-aholic, July 13
janicesbookreviews, July 14
Through the Fire Blogs, July 15
A Reader's Brain, July 16
For Him and My Family, July 17
Inklings and notions, July 18
Stephanie's Life of Determination, July 19
Power of Words, July 19 (Spotlight)
Giveaway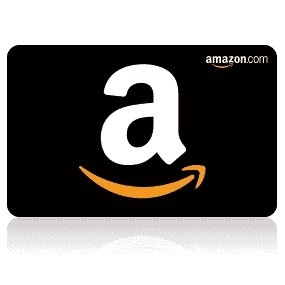 To celebrate her tour, Carol is giving away a grand prize of a $10 Amazon gift card!!
Be sure to comment on the blog stops for nine extra entries into the giveaway! Click the link below to enter. https://promosimple.com/ps/e53f/starla-s-christmas-conundrum-celebration-tour-giveaway