About the Book
Title: A Very Austen Romance
Authors: Robin Helm, Laura Hile, Wendi Sotis, Barbara Cornthwaite, Chautona Havig, Mandy H. Cook
Genre: Historical Romance
Release Date: June, 2020
A Very Austen Romance features a delightful medley of novellas, each set in Jane Austen's Regency world. Your friends from Pride and Prejudice, Emma, and Sense and Sensibility, enjoy new adventures in this lovely collection of stories by Robin Helm, Laura Hile, Wendi Sotis, Barbara Cornthwaite, Mandy Cook, and Chautona Havig.
Be treated to prequels, spin-offs, and sequels of Austen's novels, along with original and supporting characters in starring roles. If historical romance is your preference, you'll love these well-crafted stories written by beloved authors in the genre.
Click here to get your copy!
Several years ago we attended a Home School drama production of Jane Eyre and I became captivated by all things related to Jane Austen.  Then, Istarted reading anthologies based on the works of Jane Austen and fell in love with them as well. So when I had the opportunity to review this book, I was excited, especially since Chautona Havig was one of the author's in this book.  I could not wait to read her story.  However, in typical fashion for me, I had to read other selections in this book for first.  Each story made me fall in love with the characters, the plots, and the settings.
The first story in the collection tells the tale of Kitty, Elizabeth's younger sister.  Kitty comes to life on the pages of this book and shines in her own right.  Sometimes we are granted our heart's desire even when we do not believe we deserve it.
Then we jump to Laura Hile's story entitled "You've Got to Kiss the Girl".  I have to say as I began reading this story all that occupied my mine was Sebastian's voice singing a song titled the same from The Little Mermaid.
This collection includes a story where Lady Catherine, Mr. Darcy's aunt schemes to have her nephew Mr. Darcy and her own daughter Anne abducted and left at a property she owns thanks to her late husband, so Mr. Darcy will be forced to marry her.  Only Elizabeth is taken by mistake instead, and the two fall in love.  So it illustrates the points, the plans of mice and men are often gone astray.
The next story is "A Step Too Far" by Wendy Sotis.  I enjoyed getting to know John and Isabelle.
Finally , I made it to the story I had been waiting and wanting to read, "Charming Miss Dashwood" by Chautona Having and it did not disappoint.
The final story in the collection is "In the Looking Glass" by Mindy H. Cook.  I also enjoyed reading this book.
All of these books took beloved or memorable characters and created stories that captured my imagination.  I can not wait to see if more of these anthologies are written.
So if you enjoy reading historical books that utilize characters from Jane Austen's books, check out this collection for yourself.
I received a complimentary copy of this book from CelebrateLit, this in no way influenced my review.  All opinions are my own.
About the Authors
Robin Helm's books reflect her love of music, as well as her fascination with the paranormal and science fiction.
Previously published works include The Guardian Trilogy: Guardian, SoulFire, and Legacy; the Yours by Design series: Accidentally Yours, Sincerely Yours, and Forever Yours; Understanding Elizabeth;  More to Love; and Lawfully Innocent. Ms. Helm also contributed stories to A Very Austen Christmas and A Very Austen Valentine.
She plans to publish Maestro in 2020.
Her life in (usually) sunny, small town South Carolina is busy, but affords time for writing, reading, teaching piano, and playing games on her phone. (Would you believe she's an elder in a war game?)
Readers are loving Laura Hile's joyous Regency novels. Her signature style—with intertwined plots, cliffhangers, laugh-out-loud humor, and romance—keeps them coming back for more.
The comedy Laura comes by as a teacher. There's never a dull moment with teen students!
Laura lives in the Pacific Northwest with her husband and a collection of antique clocks.
Her fiction is for everyone, even teens.
Wendi Sotis lives on Long Island, NY, with her husband and triplets. While searching for Pride and Prejudice from Darcy's point of view, she became thoroughly enamored with Jane Austen Fan Fiction or JAFF. In early 2010, she dreamed of an idea for a story and hasn't stopped writing since: Promises, Dreams and Expectations; All Hallows Eve; The Keys for Love; Safekeeping(with just a dash of Austen); The Gypsy Blessing; Foundation of Love (The Gypsy Blessing 2); and A Lesson Hard Learned.
The Marriage Pact, and some of Wendi's works-in-progress, have branched away from JAFF to Regency Romance (the Loving an Aldridge Series) and Contemporary Romantic Mysteries (the Implicated series). Wendi will also continue bringing Darcy and Elizabeth together again and again in an unusual manner.
Barbara Cornthwaite lives in the middle of Ireland with her husband and children. She taught college English before "retiring" to do something she loves far more; her days are now filled with homeschooling her six children, trying to keep the house tidy (a losing battle), and trying to stay warm in the damp Irish climate (also a losing battle). She is surrounded by medieval castles, picturesque flocks of sheep, and ancient stone monuments. These things are unappreciated by her children, who are more impressed by traffic jams, skyscrapers, and hot weather.
Mandy Cook was an RN for over ten years, half of which she served in the Navy, living in far-flung places, enjoying experiencing the world while following her calling. Just before she and her handsome Marine were both deployed to different places, they married. They now have three children, ages five and younger.
She previously published The Gifted, using her nursing experience to lend accuracy to her story about an ER nurse who is handed a gift that changes her life forever. Adversity, and a long history of secrets, constantly battle against her natural instinct for truth and justice, but will the truth be worth the dare?
Mandy also contributed a story to A Very Austen Valentine: Austen Anthologies, Book 1.
Chautona Havig lives in an oxymoron, escapes into imaginary worlds that look startlingly similar to ours and writes the stories that emerge. An irrepressible optimist, Chautona sees everything through a kaleidoscope of It's a Wonderful Life sprinkled with fairy tales. Find her on the web and say howdy—if you can remember how to spell her name.
Take a Book-Themed Quiz
Blog Stops
Giveaway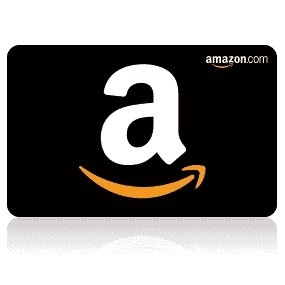 To celebrate their tour, the A Very Austen authors are giving away the grand prize of a $25 Amazon gift card!!
Be sure to comment on the blog stops for nine extra entries into the giveaway! Click the link below to enter.
https://promosimple.com/ps/f5be/a-very-austen-romance-celebration-tour-giveaway