About the Book
Book:  Rocky Mountain Redemption
Author: Lisa J. Flickinger
Genre:  Christian Historical Romance
Release Date: May 5, 2020
A Rocky Mountain logging camp may be just the place to find herself.
To escape the devastation caused by the breaking of her wedding engagement, Isabelle Franklin joins her aunt in the Rocky Mountains to feed a camp of lumberjacks cutting on the slopes of Cougar Ridge. If only she could outrun the lingering nightmares.
Charles Bailey, camp foreman, and Stony Creek's itinerant pastor develops a reputation to match his new nickname — Preach.  However, an inner battle ensues when the details of his rough history threaten to overcome the beliefs of his young faith.
Amid the hazards of camp life, the unlikely friendship grows between the two surprises Isabelle. She's drawn to Preach's brute strength and gentle nature as he leads the ragtag crew toiling for Pollitt's Lumber. But when the ghosts from her past return to haunt her, the choices she will make change the course of her life forever—and that of the man she's come to love.
Click here to get your copy.
What a rollercoaster of emotions this book took me on from the very beginning.  I could tell Isabelle was hurting, and I was able to guess the cause of that hurt.  But, I loved reading how she wound up finding herself and her voice in the logging camp.  Sometimes hard work can be a good thing.
Preach, also known as Charles Bailey, provides guidance serving as the foreman of the logging camp while also serving in the capacity of the preacher for the local town.  Yet he winds up learning some things from Isabelle.
In the background, a variety of characters both good and bad show up.  Some characters I liked, while others I instantly disliked or grew to dislike.  Truly, this story is one of family, friendship, love, faith, and second chances.
When people do not know the entire story, they can not react in the way we would like them to and such is the case between Isabelle and her parents.  The end makes this story completely worth reading.  In fact, I could not put the book down until I reached the satisfying conclusion provided by the author.  What that conclusion is though, you will have to read the book to find out for yourself. So check this book out for yourself.
I received this book for my fair and honest review.
About the Author
Lisa J. Flickinger lives and writes from the cliff of a river along the majestic Rocky Mountains. When not writing or reading, you will find her scouring antique shops or sipping a maple latte with friends and family. To learn more about her other books, visit www.lisajflickinger.com
More from Lisa
I have a confession to make. I'm a square dancer, a real live square dancer who do-si-dos and allemande-lefts my way around a square every Thursday night. And lest you think it's a room full of eighty year olds, our youngest dancer is a mere twenty-four.
It was on the dance floor I first met Larry. Logger Larry, the Paul Bunyan like soul who regaled me with tales of chopping trees in the Rocky Mountains. He told stories about grizzlies who hunted men for their next meal, brawls in the bunkhouse only the hardy could survive, and life threatening axe injuries when they had to carry the wounded through the forest for miles.
Larry's stories provided a great background for a romantic novel and sent me on a mission to research late 1800's logging camps. It's at Pollitt's Lumber, in 1898, where we meet our hero and heroine, Preach and Isabelle, and join their cautious journey toward love. It's also where we meet a ragtag bunch of lumberjacks whose antics would get on anyone's last nerve.
I fell in love with the characters of Rocky Mountain Redemption as they tromped onto the pages, and I'm thrilled to introduce them to you in Book One of the Rocky Mountain Revival Series.
Dear reader, enjoy!
Blog Stops
Kathleen Denly, May 4
Blessed & Bookish, May 4
Debbie's Dusty Deliberations, May 5
Vicky Sluiter, May 5
Reading Is My SuperPower, May 6
deb's Book Review, May 6
Texas Book-aholic, May 7
Bizwings Blog, May 7
Abba's Prayer Warrior Princess, May 8
D'S QUILTS & BOOKS, May 8
Inklings and notions, May 9
For Him and My Family, May 10
CarpeDiem, May 10
Older & Smarter?, May 11
Hallie Reads, May 11
Betti Mace, May 12
Happily Managing a Household of Boys, May 12
Truth and Grace Homeschool Academy, May 13
Life of Literature, May 14
Books, Life, and Christ, May 14
Moments, May 15
Locks, Hooks and Books, May 16
Read Review Rejoice, May 16
Pause for Tales, May 17
reviewingbooksplusmore, May 17
Giveaway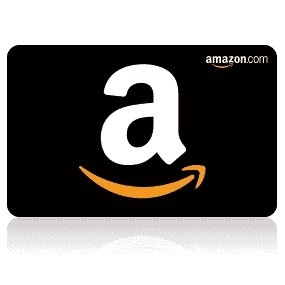 To celebrate her tour, Lisa the grand prize of a $50 Amazon gift card!!
Be sure to comment on the blog stops for nine extra entries into the giveaway! Click the link below to enter.
https://promosimple.com/ps/f9ef/rocky-mountain-redemption-celebration-tour-giveaway