About the Book
Book:  Blessing on the Run
Author: Alana Terry
Genre:  Christian Suspense
Release Date: December 16, 2018
Danger she can't escape.
Temptation she can't ignore.
And the secret that could destroy everything …
Blessing's worked hard as a single mom. Caring for her son, struggling to pay the bills, and straightening out her life after years on the street … It's the hardest job she's ever loved.
Until her ex-boyfriend reappears with a secret that could cost her freedom, her family, even her very life.
Blessing promised herself never to return to the hell she escaped from. But that was before she had a child to worry about.
A child who will die if Blessing makes the wrong choice …
Or the right one.
Click here to get your copy!
Alana Terry does an incredible job of writing suspenseful novels that pull the reader into the story, and this one does not disappoint.  She also tackles some tough issues head-on without  judgement.  The storyline conveys such a wonderful message of God's love and the forgiveness and miracles, He can create.
Blessing and her son Tyson are blessed to have Blessing's adopted parents and Damian, her boyfriend/ fiancé in their lives.  The story is intense but kept me reading.  I loved  how parts of Blessing's past were gradually revealed until I was able to see the big picture clearly.  My only complaint would be that the story needed.  I had some more things I wanted to know about what happened after the book ended.  But that fact falls strictly on me and not on the book.
As in all of Alana Terry's books, I admire how she handles hard issues, ensures Christian values and portrayed.  So check it out for yourself.
I received this book for my fair and honest review
About the Author
Alana is a pastor's wife, homeschooling mom, self-diagnosed chicken lady, and Christian suspense author. Her novels have won awards from Women of Faith, Book Club Network, Grace Awards, Readers' Favorite, and more. Alana's passion for social justice, human rights, and religious freedom shines through her writing, and her books are known for raising tough questions without preaching. She and her family live in rural Alaska where the northern lights in the winter and midnight sun in the summer make hauling water, surviving the annual mosquito apocalypse, and cleaning goat stalls in negative forty degrees worth every second.
More from Alana
Are you afraid of anything? Maybe you have a phobia, like a fear of spiders, heights, or (if you're weird like me) fish. (That's a story for another day!)
When I was pregnant with our first son, I had some weird nightmares which fueled my fears. One night I woke up my husband in a panic to tell him to pray for our baby because we were being chased by a demonic cheese grater (yes, you read that right – a demonic kitchen appliance!). Regularly in my nightmares, I dream that someone or something is after my kids (and they're usually not possessed cooking utensils, by the way).
One way I work through my fears as a mom is to turn them into stories. And even though I haven't found a way to work a demonic cheese grater into my novels, you can read about a mother's worst nightmare in this novel, Blessing on the Run.
 Blessing has worked hard to turn her life around after a rough life on the streets, but in this exciting suspense novel, her past it about to catch up to her.
Join Blessing and her parents (if you're a fan of the Kennedy series you already know who they are!) for an adrenaline-packed thrill ride you won't soon forget.
Blog Stops
Texas Book-aholic, February 19
Inklings and notions, February 20
A Reader's Brain, February 21
Debbie's Dusty Deliberations, February 22
A Modern Day Fairy Tale, February 22
For Him and My Family, February 23
Betti Mace, February 24
Simple Harvest Reads, February 25 (Author Interview)
deb's Book Review, February 25
Bigreadersite, February 26
Emily Yager, February 27
 Artistic Nobody, February 28 (Author Interview)
Mypreciousbitsandmusings, February 28
Blogging With Carol, February 29
Tell Tale Book Reviews, March 1
Truth and Grace Homeschool Academy, March 2
For the Love of Literature, March 3 (Author Interview)
Mary Hake, March 3
Giveaway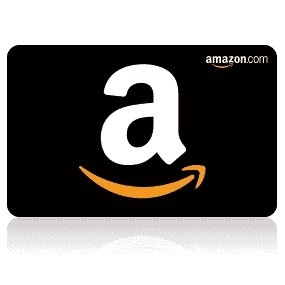 To celebrate her tour, Alana is giving away the grand prize of a $30 Amazon Gift Card!!
Be sure to comment on the blog stops for nine extra entries into the giveaway! Click the link below to enter.
https://promosimple.com/ps/f5cb/blessing-on-the-run-celebration-tour-giveaway