About the Book
Book:  Childhood
Author: Greg Schaffer
Genre:  Contemporary
Release Date: February 10, 2020
Katie lived a lonely childhood, her after school time filled with responsibilities to her father and special needs brother. Her chores prevented her from experiencing the carefree life her peers, including Joey, her neighbor and secret crush, lived. She began running to impress Joey, then discovered track as a possible way out of the small town of Nortonville, Tennessee. But as the promise of a college scholarship drew her closer to the escape she had dreamed about since childhood, she wondered why she didn't feel better. What was missing?
Childhood is the novelette prequel to Fatherhood, a full-length novel about abortion from the father's point of view.
Click here for your copy.
Childhood is the prequel to Greg Schaffer's novel Fatherhood.  It helps illustrate how some children are unable to have a "normal" childhood because of circumstances.  Childhood tells the story of Katie, her best friend Joey, and her other friend Lynn.
All Katie wants to do is to leave the farm she has grown up on with her father and her brother. In some ways this book seemed very disjointed to me because it jumped from year to year without a continuous flow.  Only bits and pieces of Katie's life are explained. As a prequel, it only makes sense to read this book if you are going to read Fatherhood as well.  There is some language in the book that I could do without easily. Also, the book touches on the topic of abortion.
Also, I felt the ending was very abrupt but I attribute that to the fact this is only a prequel designed to make you want to read Fatherhood.  I have to say I did not like Lynn.  I felt she was manipulative and petty.  But I recommend checking this book out for yourself.
I received a copy of this book for my fair and honest review.
About the Author
Greg Schaffer has written several novels, beginning with Forgiveness (2014). Each conveys the message that hope is always available, even in the darkest of times. His other works of fiction include horse-humor and poetry anthologies. A northerner by birth and a southerner by choice, Greg resides with his wife and rescue dogs in Franklin, Tennessee.
More from Greg
My last novel Leaving Darkness was difficult to write. I felt called to showcase depression and how the trusting environment of Christian small groups can lead those lost in the darkness to the light of the life they are meant to live. The novel was a direct response to a God-calling to apply my skills as an author and my experience leading similar type groups to create a story that may serve to help some who feel hopelessly lost.
For the next novel, I waited for a similar calling. And waited. And waited. I tend to be impatient like most. I wanted to get back to the creative process.
I wound up waiting several months. God's time, not mine.
Then it happened, through an article I read on the Internet about a man suing a clinic for aborting his child without his knowledge. The article delved into the father's rights in the abortion decision.
Abortion from the father's point of view. That was the calling.
Very early into the project, though, I realized I had unintentionally created a problem. If I told the story completely from the father's point of view, the mother's would be diminished, reduced to a two-dimensional interpretation as seen through the father's eyes. I could solve that by including both points of view in the novel, but that wouldn't work well for two reasons: first, there are plot elements that the mother knows that are best kept from the readers as part of establishing tension. Second, as noted before, the project calling is from the father's point of view. I had to stay within that.
But how to deal with the problem?
That's when Childhood was born (no pun intended). Childhood is a novelette from the mother's point of view, following her growth as a person from fourth grade to her first year of college. Through Childhood, readers have the opportunity to understand the character as a protagonist who would then become the antagonist in the novel Fatherhood.
Blog Stops
Texas Book-aholic, February 11
Debbie's Dusty Deliberations, February 12
Older & Smarter?, February 13
Artistic Nobody, February 14 (Author Interview)
Inklings and notions, February 15
For Him and My Family, February 16
Through the Fire Blogs, February 17 (Author Interview)
Happily Managing a Household of Boys, February 17
deb's Book Review, February 18
Truth and Grace Homeschool Academy, February 19
By The Book, February 20 (Author Interview)
Just the Write Escape, February 21
Mamma Loves Books, February 22
Lukewarm Tea, February 23 (Author Interview)
Spoken from the Heart, February 24
Giveaway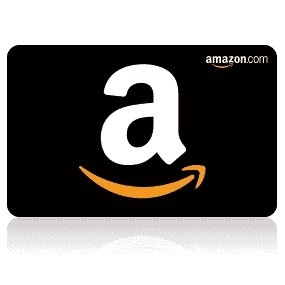 To celebrate his tour, Greg is giving away the grand prize of a $50 Amazon Gift Card!!
Be sure to comment on the blog stops for nine extra entries into the giveaway! Click the link below to enter.
https://promosimple.com/ps/f5bc/childhood-celebration-tour-giveaway