About the Book
Book:  The Duke's Refuge
Author: Lorri Dudley
Genre:  Christian Historical Romance
Release Date: January 7, 2020
When love comes in a tempest, who knew it would wear pink?
Georgia Lennox has traded in her boyish ways for pink gowns and a coy smile to capture the eye of the Earl of Claremont. However, on the day she's convinced the earl will propose, Georgia is shipped off to the Leeward Islands to care for her ailing father. But when she arrives on Nevis, the last thing she expects is to learn that her abrupt departure was not at her father's bidding but that of the infuriating, yet captivating, island schoolmaster. And now her plans may well be shipwrecked.
Harrison Wells is haunted by the memories of his deceased wife and hunted by the subsequent women who aspire to be the next Duchess of Linton. Desiring anonymity, he finds sanctuary in the Leeward island of Nevis. He's willing to sacrifice his ducal title for a schoolmaster's life and the solace the island provides. That is until unrest finds its way to Nevis in a storm of pink chiffon—Miss Georgia Lennox.
As Georgia and Harrison's aspirations break apart like a ship cast upon the rocks, a new love surfaces, but secrets and circumstances drag them into rough waters. Can they surrender their hearts to a love that defies their expectations?
Click here to get your copy!
Imagine being one of several sisters and having a difficult relationship at best with your sisters and mother.  Then imagine dealing with your father leaving your family when you are a child.  This is what Georgia Lennox experiences and the determination to marry well so she satisfies her mother and sister's expectations.  But plans change when she is forced to leave her home to travel to an island to take care of her father.
Harrison Well's first impression of Georgia Lennox drives a wedge between them to start.  But as he begins to get to know the daughter of his best friend on the island his opinion changes.  But there are secrets he is keeping until he is ultimately forced to return to England with his young son to straighten things out.
Full of action, adventure, friendship being formed and more this book has a lot to offer.  I loved watching Georgia develop into the person God always knew she was.  The faith and family bonds leap off the pages causing me to continue reading so I could see how the story turned out.  So if you like historical fiction, check out this book for yourself.
I received a copy of this book for my fair and honest review.
About the Author
Lorri Dudley has been a finalist in numerous writing contests and has a master's degree in Psychology. She lives in Ashland, Massachusetts with her husband and three teenage sons, where writing romance allows her an escape from her testosterone filled household. Find her online at www.lorridudley.com.
More from Lorri
After being buried under the largest snowfall in Massachusetts history, I wrote The Duke's Refuge as an escape to warmer tropical climates, and what better respite than a romantic Caribbean isle with a mysteriously missing Duke? In the process I fell in love with the beauty of Nevis, it's rich culture, and history.
My heroine Georgia lured me in the moment I realized she only wore pink. My psychology background had me digging deeper. I needed to know why. Why the obsession? What was the root behind the hurt? Why pink? How did she go from being a Tomboy to a dignified, Regency socialite? And how did she wind up in the Leeward Islands? Enter her beloved, sick father who always saw Georgia's potential even when it was hidden under boy's clothing and often smelled of marsh. Although, he held the best of intentions, his relocating to Nevis left Georgia with deep abandonment issues.
Harrison was a completely different beast. After reading about Mudlarks who trolled the Thames River searching for treasure and even picking the pockets of dead people washed up on the shores, I knew Harrison's would wind up caked in the Thames's thick mud and devastated at the loss of his wife. The Leeward island became not only a reprieve from his grief but also from the women who snuck into his carriage or cornered him at parties clamoring to become the next Duchess.
Oddly enough, part of the story formed when a friend of mine spoke of their family trip to visit his mother. She happened to own a parrot, and after a week of the kids yelling each other's names, the parrot imitated their shrieking. Even long after they returned to the U.S. the bird still screeched out their names. I couldn't resist adding a mimicking parrot to add a comical element and harass my main characters.
The Duke's Refuge is meant to be a fish-out-of-water, case-of-mistaken-identity, love triangle romance with a happily-ever-after. It demonstrates how God's love fervently pursues us, no matter how far we run, and that sometimes, something we would never have chosen can bless us in a way we would never have expected.
To learn more, check out my website at lorridudley.com or click here to watch The Duke's Refuge's book trailer: https://www.youtube.com/watch?v=D65yeAhswnI&feature=emb_logo
Blog Stops
Batya's Bits, January 9
Genesis 5020, January 9
Texas Book-aholic, January 10
Debbie's Dusty Deliberations, January 10
Betti Mace, January 11
KarenSueHadley, January 11
janicesbookreviews, January 12
Happily Managing a Household of Boys, January 12
Remembrancy, January 12
Reading Is My SuperPower, January 13
Through the Fire Blogs, January 13
Reflections From My Bookshelves, January 14
Kat's Corner Books, January 14
Abba's Prayer Warrior Princess, January 15
Books, Life, and Christ, January 15
She Lives to Read, January 16
Blessed & Bookish, January 16
Locks, Hooks and Books, January 16
Daysong Reflections, January 17
Mary Hake, January 17
Inklings and notions, January 18
April Hayman, Author, January 18
For Him and My Family, January 19
Britt Reads Fiction, January 19
Adventures of a Travelers Wife, January 20
Hallie Reads, January 20
Pause for Tales, January 20
deb's Book Review, January 21
Life of Literature, January 21
Just the Write Escape, January 21
Truth and Grace Homeschool Academy, January 22
D'S QUILTS & BOOKS, January 22
Giveaway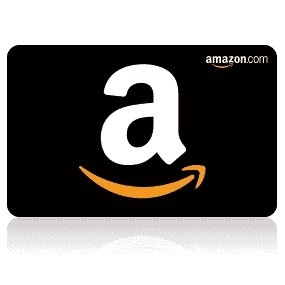 To celebrate her tour, Lorri is giving away the grand prize of a $50 Amazon gift card!!
Be sure to comment on the blog stops for nine extra entries into the giveaway! Click the link below to enter.
https://promosimple.com/ps/f468/the-duke-s-refuge-celebration-tour-giveaway