About the Book
Book: Identity Theft

Author: Alana Terry

Genre: Christian fiction, mystery/suspense
Release date: March 15, 2019
She imagined Alaska would be the perfect place to hide. She found out it's the most dangerous place to be found …
Lacy has a secret. A secret nobody knows — not even her fiancé.
A secret that would cost her life … and so much more.
So it's a good thing she's tucked away in the very heart of rural Alaska, where for once in her life she is finally safe.
But can she stay that way for long?
Suspenseful, thrilling, and impossible to put down, Identity Theft is an unforgettable novel by bestselling Christian author Alana Terry.
Buy your copy today … but be prepared to stay up late!
From the moment I started reading Identity Theft, I could not put the book down.  This story about a woman forced into Witness Protection and moved from the East Coast to Alaska captured my imagination.
The characters were multi-dimensional and realistic.  The plotline was believable.  Lacey/Jo only wants her life back, and I could not blame her.   Lacey's current fiance and her past significant other collide in a heart-wrenching manner.  The twists, turns, and danger keeps the reader wondering how things will turn out.  I have to say the ending of this book made the entire book worth reading.
Lacey's contact for the Witness Protection program adds such a meaningful part to this story.  Sandy, Lacey's foster mom from the East Coast appearing to care for Lacey adds a lot to the story as well.
So if you like Christian suspense novels, check out this book for yourself.  It is definitely worth reading.
I received a copy of this book for my fair and honest review.
About the Author
Alana is a pastor's wife, homeschooling mom, self-diagnosed chicken lady, and Christian suspense author. Her novels have won awards from Women of Faith, Book Club Network, Grace Awards, Readers' Favorite, and more. Alana's passion for social justice, human rights, and religious freedom shines through her writing, and her books are known for raising tough questions without preaching. She and her family live in rural Alaska where the northern lights in the winter and midnight sun in the summer make hauling water, surviving the annual mosquito apocalypse, and cleaning goat stalls in negative forty degrees worth every second.
More from Alana
What's the first thing that pops into your mind when you think about Alaska? Are you a city soul or do you prefer the country? I'm pretty happy in small-town Alaska, but I'm afraid that wasn't always the case.
Have you ever lived in a town with 400 residents? Even with all the wide-open spaces, it's enough to make some personalities feel claustrophobic.
I thought of our move to rural living as our big adventure. (Because what's more adventurous than feeding chickens and milking goats at negative 40 degrees?) Then I read my first draft of Identity Theft and realized the adjustment wasn't going as smoothly as I hoped. It was more autobiographical than I had realized!
However, I learned to love rural Alaska, and that's the main reason I wanted to write my Alaskan Refuge Christian Suspense Novel series – so I could share some of my favorite parts with you.
Identity Theft is the first of three stand-alone novels, all filled with adventure, suspense and thrills, and all set against the backdrop of Alaska. I hope as you settle in to read, you will begin to experience a little of what I've grown to love living in this spectacular state.
Blog Stops
Genesis 5020, July 25
EmpowerMoms, July 25
Inklings and notions, July 26
Blogging With Carol, July 26
Truth and Grace Homeschool Academy, July 27
D'S QUILTS & BOOKS, July 27
Just the Write Escape, July 27
Just Your Average reviews, July 28
Splashes of Joy, July 28
Carla Loves To Read, July 29
Retrospective Spines, July 29
Debbie's Dusty Deliberations, July 29
All-of-a-kind Mom, July 30
The Becca Files, July 30
Quiet Quilter, July 31
Maureen's Musings, July 31
Godly Book Reviews, August 1
For Him and My Family, August 1
Texas Book-aholic, August 1
Literary Reflections Book Blog, August 2
Mary Hake, August 2
Library Lady's Kid Lit, August 3
CarpeDiem, August 3
Through the Fire Blogs, August 4
Stephanie's Life of Determination, August 4
Tell Tale Book Reviews, August 5
Moments, August 5
Henry Happens, August 6
Livin' Lit, August 6
janicesbookreviews, August 6
As He Leads is Joy, August 7
A Readers Brian, August 7
Giveaway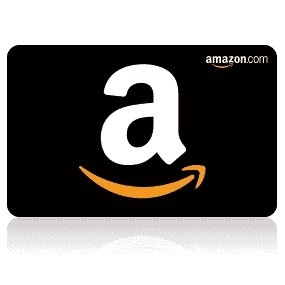 To celebrate her tour, Alana is giving away a $30 Amazon gift card!!
Be sure to comment on the blog stops for nine extra entries into the giveaway! Click the link below to enter. https://promosimple.com/ps/e546/identity-theft-celebration-tour-giveaway