About the Book
Book: Andrew
Author: Jennifer Beckstrand
Genre: Amish Romance
Release Date: June 25, 2019
Andrew, Abraham, and Austin Petersheim's family business has earned them the nickname The Peanut Butter Brothers. But if their matchmaking younger siblings have their way, all three may soon bear another title: husband . . .
Handsome, hardworking, and godly, Andrew Petersheim has always been sure of his place in his Wisconsin Amish community. He'll be a welcome catch for the local girl who finally captures his heart. Mary Coblenz certainly isn't that girl. Two years after "jumping the fence" for the Englischer world, she's returned, unmarried and pregnant. Yet instead of hiding in shame as others in the community expect, she's working at the Honeybee Farm, ignoring the gossips—and winning over Andrew's eight-year-old twin brothers . . .
For all Andrew's certainty about right and wrong, it seems he has a lot to learn from Mary's courage, grace, and resilience. She's changing his notions about forgiveness and love, but will she in turn accept the challenge of starting over and choose to stay—with him?
Click here to grab your copy!
Andrew tells the story of an Amish young man forced to put the faith and forgiveness he believes into actual practice.  Mary is an Amish young woman who "jumped the fence" and left her Amish community for an "English" or non-Amish boyfriend.  She returns to her community pregnant and unwed.  Many in her community find it impossible to forgive her for her past sins, including her own parents who refuse to let her return home.
Bitsy and her husband provide refuge to Mary.  Meanwhile, Andrew's two younger twin brothers decide he needs to get married so he will leave home.  The antics of the twins help make the story.  Bitsy and her forthright manner also lend credence to the story.
Andrew's obvious struggle with what is the right thing to do and what his heart tells him to do kept my interest in this book.  I love how by the end of the story, Andrew recognizes he is actually in love with Mary and her daughter.
Because we have known an Amish man who was a beekeeper, the fact that Bitsy kept beehives intrigued me.  I also liked how Bitsy was not the stereotypical Amish lady and instead had some unique quirks, including owning cats with names like Farrah Faucet and Leonard Nimoy.
So if you want to read an Amish story with some unusual twists that delves into forgiveness and second chances, check out this book for yourself.
I received a copy of this book for my fair and honest review.
About the Author
Jennifer Beckstrand is the two-time RITA-nominated, #1 Amazon bestselling Amish romance author of The Matchmakers of Huckleberry Hillseries, The Honeybee Sistersseries, and The Petersheim Brothersseries for Kensington Books. Huckleberry Summer and Home on Huckleberry Hill were both nominated for the coveted RITA® Award from Romance Writers of America. Jennifer has written twenty-one Amish romances, a historical Western, Jessie and James, and the nonfiction book, Big Ideas. She and her husband have been married for thirty-four years, and she has six children and seven adorable grandchildren, whom she spoils rotten.
More from Jennifer
If you enjoyed The Honeybee Sisters, you're going to love The Petersheim Brothers, or the Peanut Butter Brothers as they're known in their small Amish community of Bienenstock, Wisconsin. The Petersheim brothers work their small farm and make peanut butter. The idea for The Petersheim Brothers series came when two of my friends and I were creating The Honeybee Sisters Cookbook. My friend Alicia suggested I write a book about Peanut Butter Brothers, and the idea stuck.
One of my favorite characters in my Amish romances is Aunt Bitsy, the irrepressible, unconventional woman who raised the Honeybee Sisters, tried to chase off all their suitors, and then lit fireworks at their triple wedding. In Andrew, the first book in the Petersheim Brothers series, Aunt Bitsy takes in a girl who has jumped the fence and wants to come back to the Amish community to have her baby. Aunt Bitsy is still protecting her dandelions and her bees, still dyeing her hair all sorts of bright colors, and still praying to Gotte right out loud.
Andrew is about forgiveness, second chances, and learning to love. It will have you laughing and crying, and you might just fall in love with two of the most mischievous little boys in Wisconsin. Enjoy.
In honor of the Peanut Butter Brothers, I want to share one of our favorite family recipes. These bars are perfect for picnics, parties, and potlucks. They're easy and delicious!
Peanut Butter Bars
Cream together:
1 cup butter
1 cup brown sugar
1 cup sugar
Blend In:
2 unbeaten eggs
1 tsp. baking soda
2/3 cup peanut butter
½ tsp. salt
1 tsp. vanilla
Stir In:
2 cups flour
2 cups quick oats
Spread mixture in greased jelly-roll pan or large cookie sheet.
Bake: 350 degrees for 20-25 minutes. Do not overbake. Remove from oven.
Sprinkle on:
1 ¼ cups semi-sweet chocolate chips.
Let stand five minutes.
For peanut butter mixture on top, combine:
½ cup sifted powdered sugar
¼ cup peanut butter
2 to 4 Tbs. evaporated milk
Mix well.
The chocolate chips will melt on the bars. Spread melted chocolate evenly. Drizzle peanut butter mixture on top. Cool completely. Cut into bars.
Blog Stops
The Power of Words, June 26
The Avid Reader, June 26
Moments, June 26
Lighthouse Academy, June 27
D'S QUILTS & BOOKS, June 27
Blossoms and Blessings, June 28
Christian Author, J.E. Grace, June 28
Reading Is My SuperPower, June 29
Bigreadersite, June 29
Abba's Prayer Warrior Princess, June 30
Truth and Grace Homeschool Academy, June 30
Genesis 5020, July 1
Stephanie's Life of Determination, July 1
Inklings and notions , July 1
Maureen's Musings, July 2
Locks, Hooks and Books, July 2
Christian Bookaholic, July 3
Pause for Tales, July 3
Southern Gal Loves to Read, July 4
For Him and my family, July 4
A Reader's Brain, July 4
Mary Hake, July 5
Splashesofjoy, July 5
Vicky Sluiter, July 5
Texas Book-aholic, July 6
Happily Managing a Household of Boys, July 6
Debbie's Dusty Deliberations, July 7
janicesbookreviews, July 7
Little Homeschool on the Prairie, July 8
Older & Smarter?, July 8
Quiet Quilter, July 9
Jeanette's Thoughts, July 9
Giveaway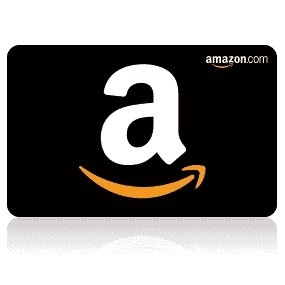 To celebrate her tour, Jennifer is giving away a grand prize of a $20 Amazon gift card!!
Be sure to comment on the blog stops for nine extra entries into the giveaway! Click the link below to enter. https://promosimple.com/ps/e57a/andrew-celebration-tour-giveaway