About the Book
Book: The Deceived
Author: Kelly Harrel
Genre: Christian Contemporary/ young adult
Release Date: January 2019
My dream is to be a screenplay writer. When my characters come alive, so do I. Writing is like air to me; take that away and I'll suffocate.
My dad's dream is for me to play professional baseball. I hate baseball, but I'm really good at it. And if I play the game right, I can use it to get a full-ride scholarship to my dream film school. That's the plan, anyway. As long as I don't mess up.
But the other thing I'm really good at? Messing up. Don't believe me? The girl who likes me is an atheist. I have to out drink my teammates at parties so they know to take me seriously. I'm pretty sure I'm addicted to pain pills. I made an absolute fool of myself during the most important game of the year.
Obviously, God hates me. Why else would He stick me with an overbearing father who's only happy if I'm the best of the best—on the field and off? Why else would He take away my one chance to live my dream?
Hi, my name's Danny Morton. Welcome to my messed up life and the start of how God saved me.
Click here to purchase your copy.
I have to say this was a book that took me a while to get into reading. While I initially liked Danny, through the pages of the book, I found myself disliking the choices he was making as he spiraled deeper and deeper into self-destructive patterns, including drinking and drugs. However, the one thing I was glad of was how he avoided going down the path of sexual misconduct.
The other thing I really disliked about this book with a passion was the abrupt way the book ended. I understand it is only the first installment of the series, but I would have liked some more closure.
The relationship between Danny and his father creates a lot of drama and friction. I could relate to what Danny must have felt like when his father talked down to him. At the same time, I loved his relationship with his youngest sister (who was still older than him). Danny's other two sisters were examples of what the "smart sibling" and the real "Christian" siblings would act like in my mind. It really came across through the pages of the book of how much the four siblings loved each other, even when they were not getting along.
Having never played sports, I can not relate to Danny's involvement with baseball. But I can relate to him wanting to do something other than what his father wants him to do. I also could relate to the pressure parents can put on their children to be successful.
So if you want to read a book with true grit and that really dives into the issues facing youth today, check out this book for yourself.
About the Author
Kelly Harrel is the author of the Lauren Drake series and its spinoff, the Once Lost series. Convertible rides to the beach with the love of her life, Jeff, are her favorite. She also loves hanging out with her son and daughter, and she adores peppermint mochas. Kelly strives to usher others into a deeper relationship with Christ through her speaking and writing. To learn more about Kelly or to book a speaking engagement, visit www.kellyharrel.com.
More from Kelly
I fell in love with Danny Morton when I first heard his voice at two am. His biting remarks made me laugh and cringe at the same time. They also made me jump up to take notes. Maybe because once upon a time I was a sarcastic teen who lived too much in my own mind. Or maybe because I had a lot of questions about God at his age too. Like Danny, I yearned for a close relationship with God even though I felt surrounded by hypocrites.
Yes, I fell in love with Danny from the very beginning. It was impossible not to. His passion is inspiring. Even as young as he is, he has a dream he's determined to pursue. All he wants is to write, which is also something I can understand.
As soon as I began writing his story, I knew there was a lot of deeper issue to deal with. Being the mother of two teens, I've seen firsthand how independent they can be. They have their own ideas, personalities, and desires. Two questions came to mind. Why do teens raised in the church fall into drugs and alcohol and fall away from the Lord? Is there a way to prevent it? Finding no simple answers, I cried out to the Lord to help me understand. I asked Him to give me Danny's story to teach and inspire others. That's when not only Danny but his entire family came alive to me.
I thought the most disturbing thing about The Deceived might be Danny's drugs and alcohol abuse. Yet with each revision of the book, something else became more disturbing—the way his family treated him. This novel became a personal reminder that lukewarm Christianity can destroy those we love the most.
I pray this young adult novel will be picked up by all generations. Parents should examine their own relationship with the Lord, how they treat their teens, and the pressures their teens face every day. My prayer is that teens will find a friend in Danny as well as the determination to recognize and stand against the temptations they face.
One of my favorite scenes in The Deceived is when Danny goes to a party the day after Thanksgiving. Not being a very social guy, he comes up with a hilarious way to identify people. You might need to search different types of trees while you read the scene but you will laugh out loud. While Danny has a lot of great one-liners, the conversations I enjoyed writing the most were those between him and his sister, Lydia. I was blessed with a great relationship with my older brother in our teen years, and those conversations remind me of our late-night talks.
The Deceived will make you laugh, cry, and consider family dynamics and your faith in a new way. And when you get to the last page, remember, there's more to come.
Blog Stops
Blog Stops
Truth and Grace Homeschool Academy, February 25
Debbie's Dusty Deliberations, February 26
Texas Book-aholic, February 27
janicesbookreviews, February 28
A Reader's Brain, March 1
The Christian Fiction Girl, March 2
Inklings and notions, March 3
Real World Bible Study, March 4
2014 and Beyond!, March 5
The Becca Files, March 6
Just the Write Escape, March 7
Multifarious, March 8
A Baker's Perspective, March 9
Carpe Diem, March 10
Giveaway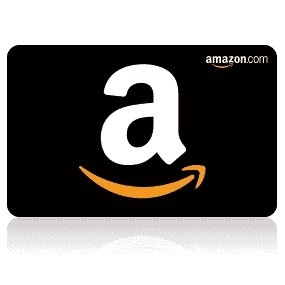 To celebrate her tour, Kelly is giving away a grand prize of a
$25 Amazon Gift Card plus the entire Lauren Drake Series on Kindle (The adult Danny Morton is in books 2 – 4)
1st place winner will receive a paperback copy of The Deceived
2nd – 4th place winners will receive an eBook copy of The Deceived!!
Be sure to comment on the blog stops for nine extra entries into the giveaway! Click here to enter.